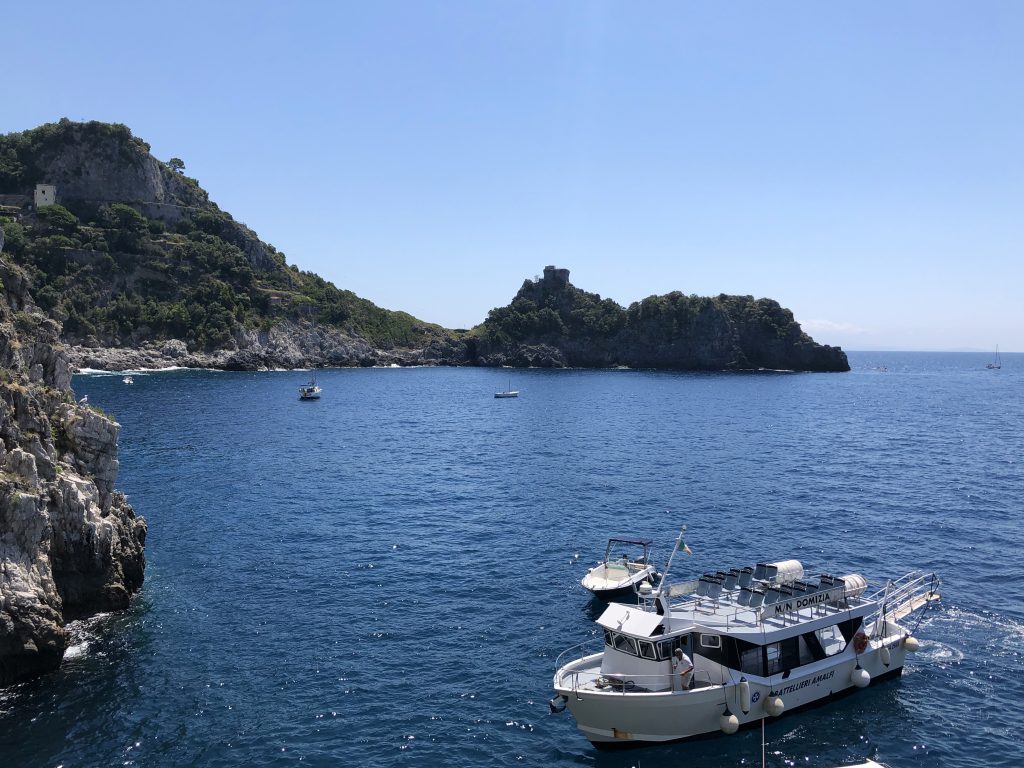 The Amalfi Coast looks like a colorful balcony suspended over the Gulf of Salerno, from Positano in the west reaching Vietri in the east. The natural coastal landscape extends for about 50 kilometers gathering in that long stretch some of the most beautiful and evocative places of southern Italy: Amalfi, Conca dei Marini, Ravello, Maiori, Minori and the fascinating islands.
If on the one hand visiting the Amalfi Coast by land is an experience not-to-be-missed, on the other going along the coast and discovering it by sea is absolutely an adventure to enjoy!
Here are 5 reasons to discover the Amalfi Coast with Gruppo Battellieri:
On board you can enjoy the view of small ports, heights and rocks colliding with the waves, typical terraces of the Amalfi Coast overlooking the sea, hidden beaches and beautiful bays, lemon groves and tiny houses climbed on the mountains, brightly colored domes, secret natural beauties and every shade of blue.
Moving by boat is like taking a quiet walk! No lines, no traffic jams, no cars. Leaving from one of the many ports of the Amalfi Coast, you can discover the calmness of nature and the wonders of the coast without crowds and chaos.
Discovering the Amalfi Coast by sea, you can reach those secret and hidden spots impossible to reach by land: the Emerald Grotto, Santa Croce beach, the small Duoglio bay and other places reachable solely going along the coast.
Whether you want to discover the Amalfi Coast with your family, in a group or alone, the adventure is guaranteed with Gruppo Battellieri and it will surely be unforgettable with the stories told by our battellieri!
When you are leaving for a new place to visit, you're always worried about the itinerary to be organized. Will it be the best one? No worries! Each excursion has a unique itinerary that will make you live an amazing Amalfi Coast adventure, always in the great company of sea waves.
A new season is about to begin, discovering the Amalfi Coast going #alongthecoast is better and with us even more!