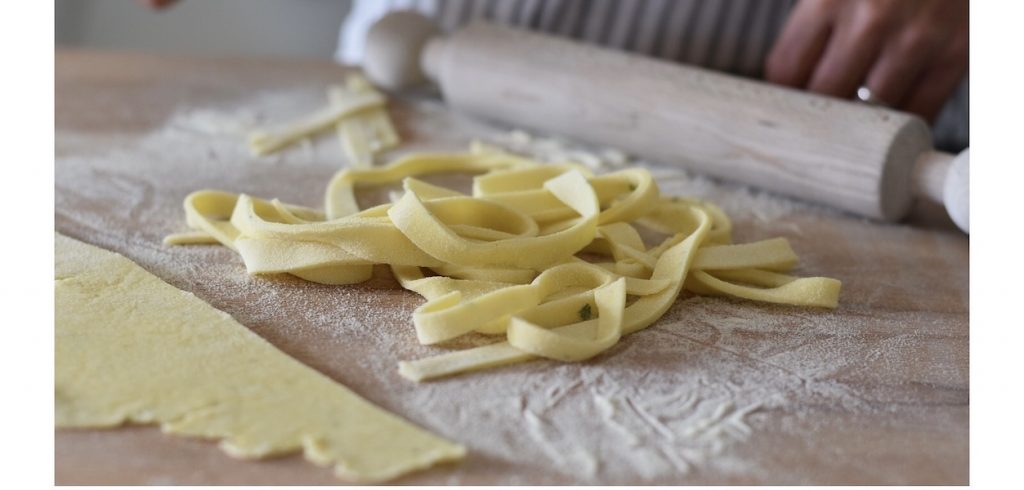 You spent your holidays on the Amalfi Coast, chilling out with the excursions of #gruppobattellieri and enjoying some local dishes. Great! Now it's time for memories… and we'll suggest you how to bring a piece of our tradition on your table!
It's widely known that the Amalfi Coast boasts unique flavors and so many typical dishes, among these, the 'scialatielli' pasta is one of the most famous.
'Scialatielli' is a type of handmade fresh pasta, similar to spaghetti, but wider. It's ideal to match with any sauce, both fish and meat or even vegetables. Despite this, the most popular version of this kind of pasta is with seafood.
A bit of history…
The 'Scialatielli' pasta is a typical dish of our Coast and has a real special history that dates back to 1978 thanks to the chef Enrico Cosentino. The appreciation for this dish, both by local people and tourists, made this dish a traditional agri-food product.
Let's start!
Here's the recipe of https://primochef.it/
Ingredients:
• 200 g of semolina flour
• 200 g of plain flour
• 120 g of milk
• 1 egg
• 2 spoonfuls of oil
• 20 g of grated cheese
• 150 g of mussels
• 150 g of clams
• 250 g of cuttlefishes
• 10 shrimps
• 10 g of olives
• a spoonful of capers
• 200 g of cherry tomatoes
• 1 clove of garlic
• extra virgin olive oil
• salt
• pepper
Recipe
First of all, start with the preparation of pasta: pour the flour on a chopping board making the classic shape of a fountain, begin to knead with your hands adding milk. Then add egg, oil and grated cheese. Continue to knead until you get a compact and smooth dough. Cover with a clean cloth and let it rest for 30 minutes.
After the rest of the dough, roll it out with the help of a rolling-pin until you get a sheet of dough similar to the thickness of the 'tagliatelle' pasta.
Roll up the dough and form the slices by cutting strips of 10 cm long and 10 mm wide. Keep the 'scialatielli' on a floured cutting board and start the preparation of the sauce.
Put mussels and clams in a pan with a little oil and let them open. When ready, filter the liquid they will have released during cooking.
Peel the garlic, chop it and brown it in another pan with a little oil, add the cuttlefishes (washed and cut into pieces) and the shrimps. Fry them for a few minutes and then add the tomatoes. Finally, add the capers, olives, salt and pepper.
Cook the pasta in a pot of boiling water slightly salted, then drain it and keep on cooking it in a pan with all the ingredients of the sauce. Sprinkle with chopped parsley and serve the dish.
Enjoy it and may memories of this summer give you a big smile!