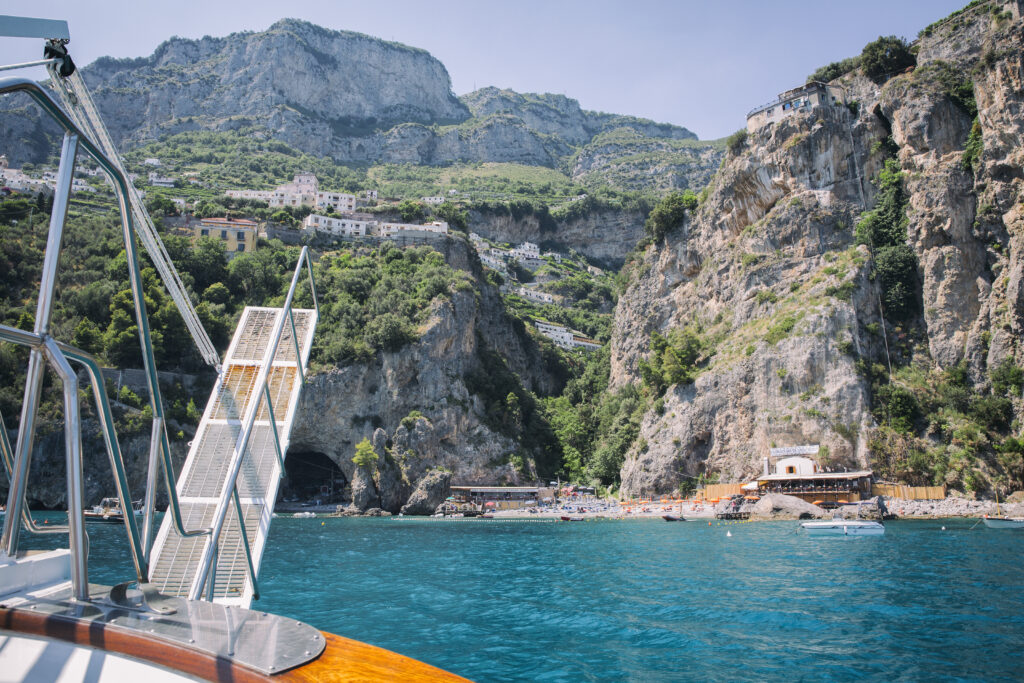 The Amalfi Coast, a wonderful glimpse along the Tyrrhenian coast, gathers thirteen municipalities – Amalfi, Atrani, Cetara, Conca de' Marini, Furore, Maiori, Minori, Positano, Praiano, Ravello, Scala, Tramonti and Vietri sul Mare. It is surrounded by the green of the mountains that, falling into the sea, are the natural framework to a wonderful Mediterranean landscape, declared a World Heritage Site by UNESCO. It surely is one of the most coveted Italian places to visit in every season of the year.
People keep wondering what to visit on the Amalfi Coast and which is the best way to discover all its stunning and most hidden corners, full of charm, architecture, history and legends. No doubts: among the 10 things to do at least once on the Amalfi Coast, there's a boat trip!
Choosing a boat trip you'll have the chance to admire the evocative beauty of the landscapes, explore the turquoise sea and live a singular adventure from a privileged point of view and this will make the discovery even more exciting. You can't say you really visited the Amalfi Coast and felt its true essence until you see it from the sea.
Leaving from the pier of Amalfi, every day, you can discover some exclusive wonders of our coast, that, like the most invaluable treasures, remain hidden to those who observe it only from the shore. Guided by our experienced boatmen, you can get away from the chaos and crowded places and get closer to spots inaccessible by land or reachable solely after walking long long stairways. You will truly enjoy the most beautiful bays, wild beaches, mysterious grottos and the unspoilt nature that our Coast boasts.
The Emerald Grotto, Maiori, Minori, the colorful Positano, Santa Croce Beach, Conca de' Marini, Atrani, the islands of Li Galli and Capri…choose your favourite destination and enjoy your moment #alongthecoast!
Find out more about our tours & excursions here
We look forward to seeing you!