It's finally starting to feel like summer and you can feel the strong desire to travel, discover, explore, visit new places and be captivated by the breathtaking beauty of nature. We're all ready to go to the discovery… some people go for adventures on the road by car or long long walks, others do love to enjoy adventures surrounded by the deep blue sea in close contact with nature and a privileged view of the landscape.
How to discover one of the most wonderful spots of the Tyrrhenian Sea?
Going along the coast!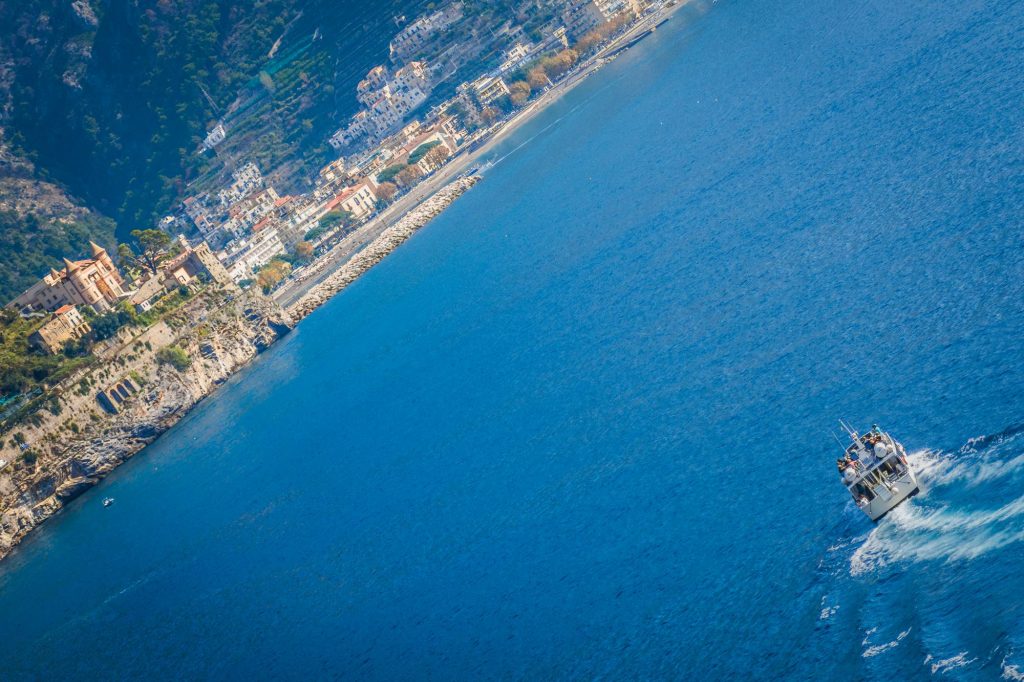 Reaching the Amalfi Coast and visiting it by land is not always the best choice. If you want to observe the wild aspects of the landscape, the particular rocky structure of the Lattari Mountains, the richness of the Mediterranean vegetation, the marine fauna, the hidden coves that play with the cobalt sea waters, the ideal thing is to be on board one of our boats.
Experience your journey of discovery by sea, it's definitely worth it: the most precious pearls remain hidden on the mainland!
A real panoramic tour, with no-stop along the way, will lead you along the coast under the expert guidance of our sailors through some of the most amazing places in the area and well-known sea villages: Atrani, the charming Ravello, Minori, Maiori, the gorgeous Bay of Santa Croce, the must-visit Natural Arch also known as 'Lovers' Bridge', the Bay of Conca dei Marini and the Cave of the Saracen, passing through Capo di Conca headed to Amalfi.
There're so many sea routes to explore the coast, what are you waiting for?
Gruppo Battellieri every day is ready to leave from the Pier of Amalfi!
Find out more about our tour here & enjoy a unique experience #alonghecoast