The Amalfi Coast is one of the 55 sites included in the UNESCO World Heritage List: did you know that?
The Amalfi Coast, also known as the Divine Coast, looks like a balcony suspended between the blue sea and the feet of the Lattari Mountains, situated in a long stretch of valleys and promontories among hollows, beaches and terraces with citrus growing. What is its main feature? The towns of the well-known coast are located 1 or 2 Kilometers away from each other and each one has its own traditions, peculiarities and interesting facts.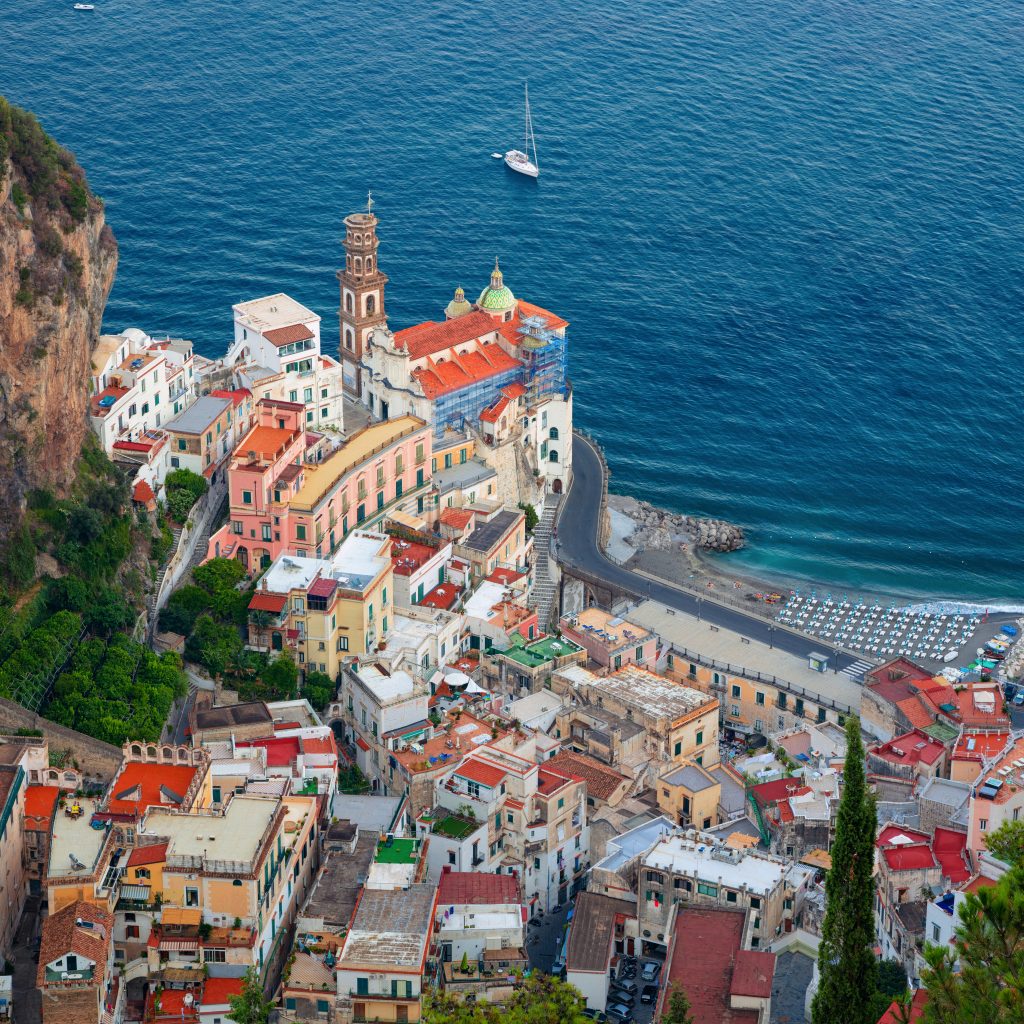 We're going to tell you 5:
The Amalfi Coast hosts one of the smallest villages in Italy: Atrani! It's an amazing village to photograph from the sea for its small houses perched on the cliff as a kind of crib; and it's a beautiful place to discover while you're taking a quiet walk.

The story goes that in the XIV century, in the village of Conca Dei Marini, there were some pretty women called "The Ianare" who used to protect olive trees and the harvest.
Since then, during Shrove Tuesday, the "Ianare Carnival" is celebrated in the village. The term means "witch". Learn it!
The town of Amalfi was the first centre of papermaking. In fact, trade relations between Amalfi and the Arabs are well-known and probably locals learned all the secrets about papermaking from them. A great record!

Santa Croce Beach is located immediately after the very famous Duoglio Beach. It hosts a cave that still contains the remains of a small chapel dedicated to the Holy Cross, used as a storage of goods that came by sea since the Middle Ages. Visit it with our excursions now! (https://gruppobattellieriamalfi.com/spiagge/)

The natural Arch situated in front of Santa Croce Beach, is known to everyone as "The Arch of Baci Perugina". Here, the advertisement dedicated to the famous Italian chocolate of lovers was shot. It's impossible not to take a souvenir picture here.
Did these gems of the Amalfi Coast make you curious? Now, you just have to book a weekend on the Divine Coast and explore it both by land and sea going #alongthecoast with our boats. September is an extraordinary month for excursions and sea tours!