The colorful places of the Amalfi Coast, one of the most beautiful shorelines in the World, are usually thought as a destination not-to-be-missed during the summer season. Nothing could be more wrong!
The lively villages, the miles-long cliffs overlooking the sea, surrounding the Coast beaches, the wonderful crystal-blue waters and hidden bays;  countless spots of rare beauty and ancient charm turn the Amalfi Coast into the fav destination for tourists from all over the World throughout the year.
Family vacation, couple or friends trip, for a long period, for a short weekend break or a one-day stop. No matter what! The Summer season goes on even in September. If you're wondering why you should visit the Amalfi Coast during this season, you just need to read on to find out more…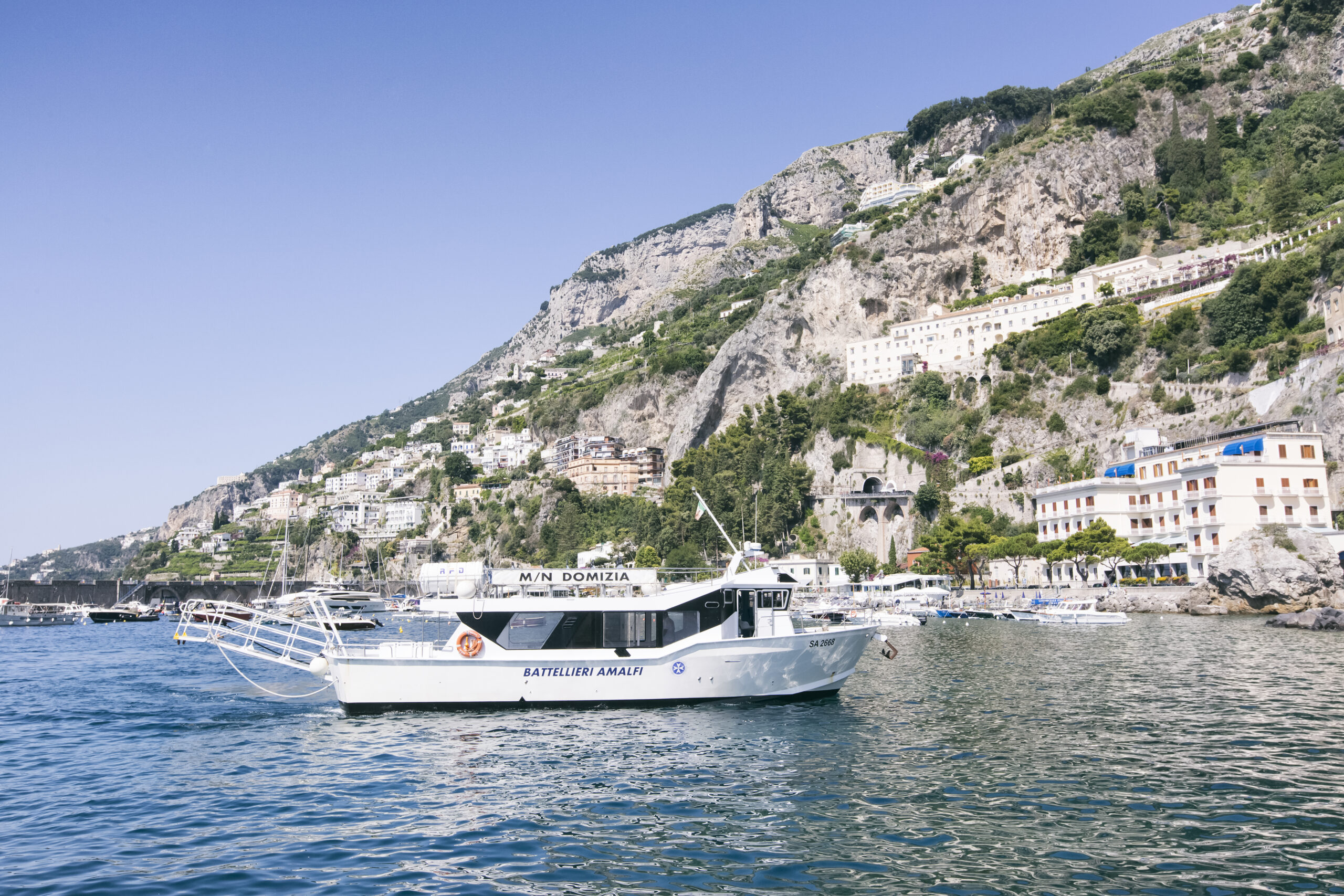 THE WEATHER
The natural beauty of the Amalfi landscape goes perfectly with the typical September climate of the South. The hot summer temperatures leave room for a cooler climate, but still sunny! You can fully enjoy a dip in the sea, a walk through the narrow streets of the sea villages, an adventurous hiking path or a quiet boat excursion.
THE PEACE
The typical tourist flow begins to decrease and you can breathe that feeling of peacefulness in every single corner of the coast. Forget the chaos, the crowded streets, the traffic and the endless queues. No noise, just the sound of the waves and no doubt, a truly magical moment to discover the beauty of the Amalfi Coast!
EXCLUSIVE PLACES
The real reason to visit the Amalfi Coast is the 'exclusivity' that the places reserve for anyone who visits them during this time of year. From almost deserted beaches to the less-crowded famous spots, every place will be exclusively waiting for you! Starting from the ancient Amalfi, a stop in Minori, Maiori and the tiny village of Atrani, reaching the beaches of Santa Croce and Duoglio, visiting the mysterious Emerald Grotto with a jump to the Fjord of Furore, enjoying the perched Ravello from the sea and still arriving at the wonderful Marina Grande in Positano. Place after place.
Better time to discover the Amalfi Coast?
Waiting for you #alongthecoast