Place of art, residence for writers and poets, inspiration for painters and set of the great cinema, since July 29th, the Amalfi Coast has hosted Rabarama's art exhibition, between Positano and Minori.
The artist, a true icon of contemporary art and also known as Paola Epifani, chose the Amalfi Coast as the natural setting for her works of art. Three sculptures will inhabit some of the most meaningful spots of the two seaside villages of the Coast. The two areas, listed as UNESCO World Heritage Sites, will exhibit the works until next October 20th on the churchyard of St. Maria Assunta Church in Positano and until September 20th on the Pier of Minori.
The sculptures depict men and women witnessing the artist's imagination. The creative names – Im-plosione, Trans-porto and Trans-lettera – fully show the artistic line of the sculptress and let her masterpieces fit within the colorful Amalfi Coast frame.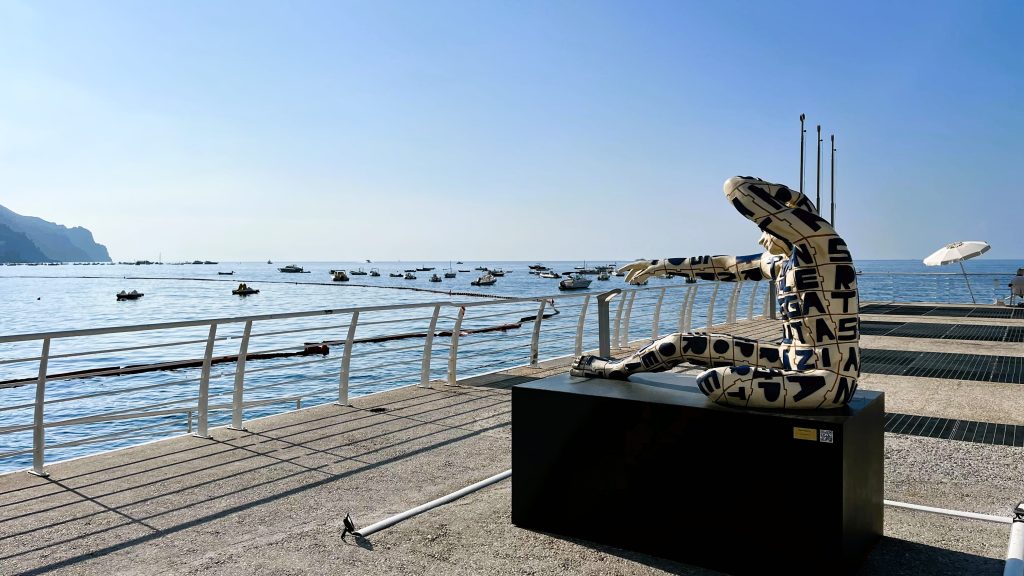 The eccentric colors, the shapes of the art works, the lush and sunny natural landscape of these summer months turn the Amalfi Coast into a real open-air art gallery for locals and visitors from all over the World. 
That's just one more reason to visit this place and discover art, sea and nature #alongthecoast
Source