Sun-rays are ready to heat the blue waters and light the Amalfi Coast landscape up, the lively sea villages are taking winter shades off to make way for citrus colors. The vegetation is becoming even more dominant and lush on the rocks, overhanging the sea once again. The weather is Mediterranean and the air has that marine scent typical of the season. Our battellieri are at the helm and boats are about to set sail and leave the pier.
Nothing is missing!
As every year, we're ready to going #alongthecoast and lead you to the discovery of all the Amalfi Coast 'best destinations'.
From the best-known places like Amalfi to the most mysterious ones like the Emerald Grotto!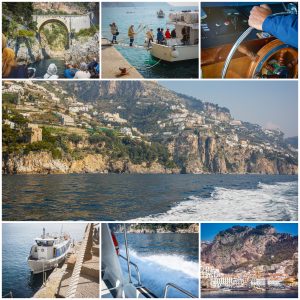 The beauty of the places, the colorful artistic and cultural offer, the baggage of tradition and folklore, the local stories, the adventure and authentic experiences will drag you to new destinations to reach, legends to know, routes to explore and spots to discover.
What are you waiting for?
Book now the first excursion of the season with Gruppo Battellieri!