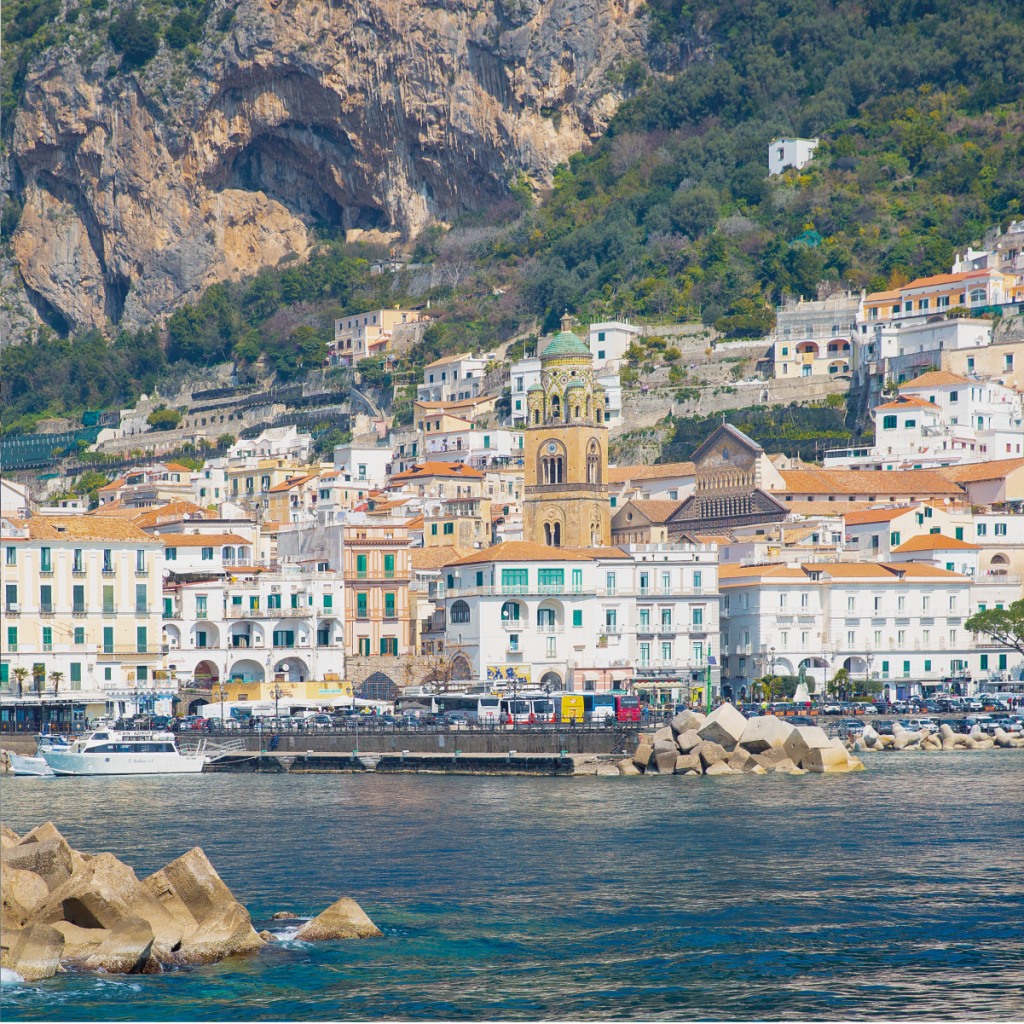 The summer season #alongthecoast opens with one of the most important and long-awaited historical events by sea lovers!
On the occasion of the 66th edition of the Historical Regatta 2022, the four galleons of the ancient Maritime Republics, Amalfi, Genoa, Pisa and Venice, will compete wave after wave in the Tyrrhenian Sea.
The Queens of the seas on June 5th, will celebrate the great feats and historical rivalries in a unique sporting event that will take place in the wonderful setting of the Amalfi Coast.  The suggestive competition will be held  in Amalfi, in the heart of the city, among the waters that bathe the mainland. People will breathe an ancient atmosphere, the streets will be animated by a folkloristic parade in which some locals and not will be dressed as historical characters representing the four Republics.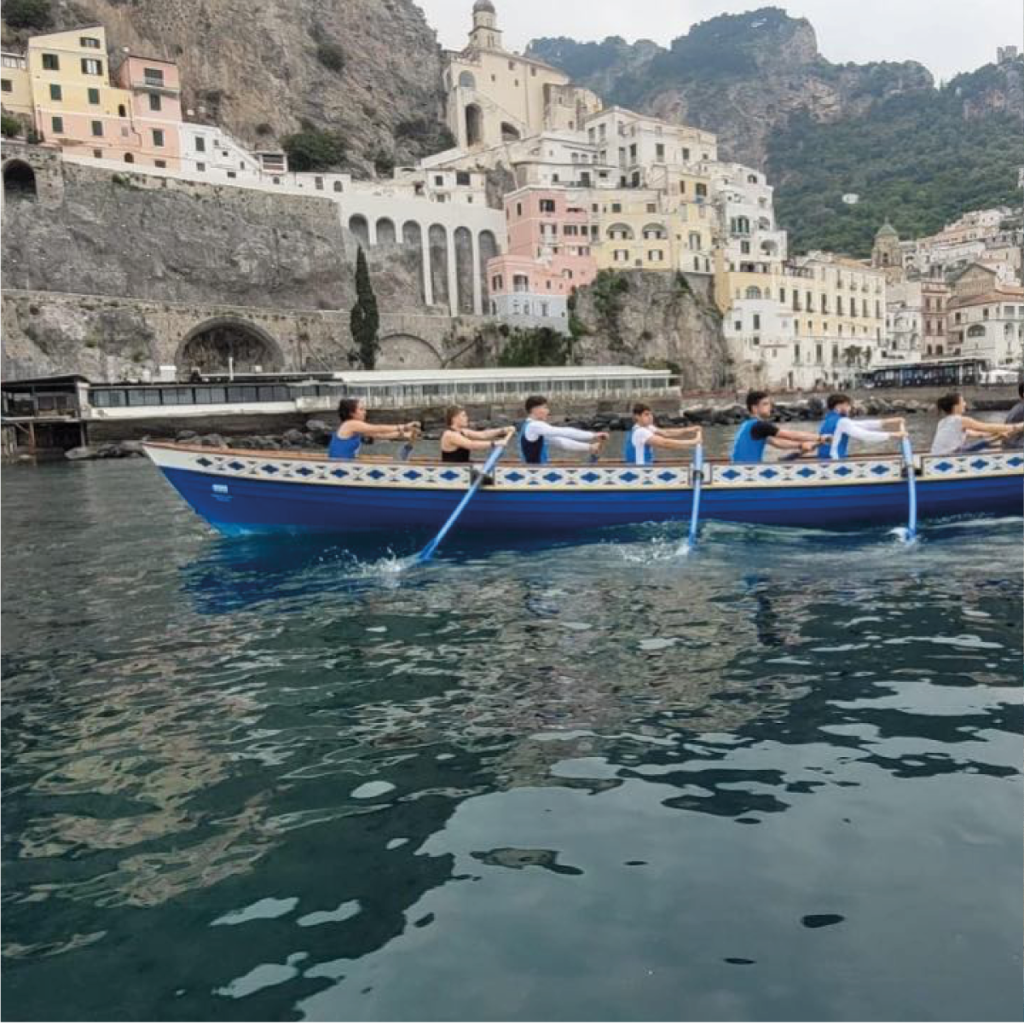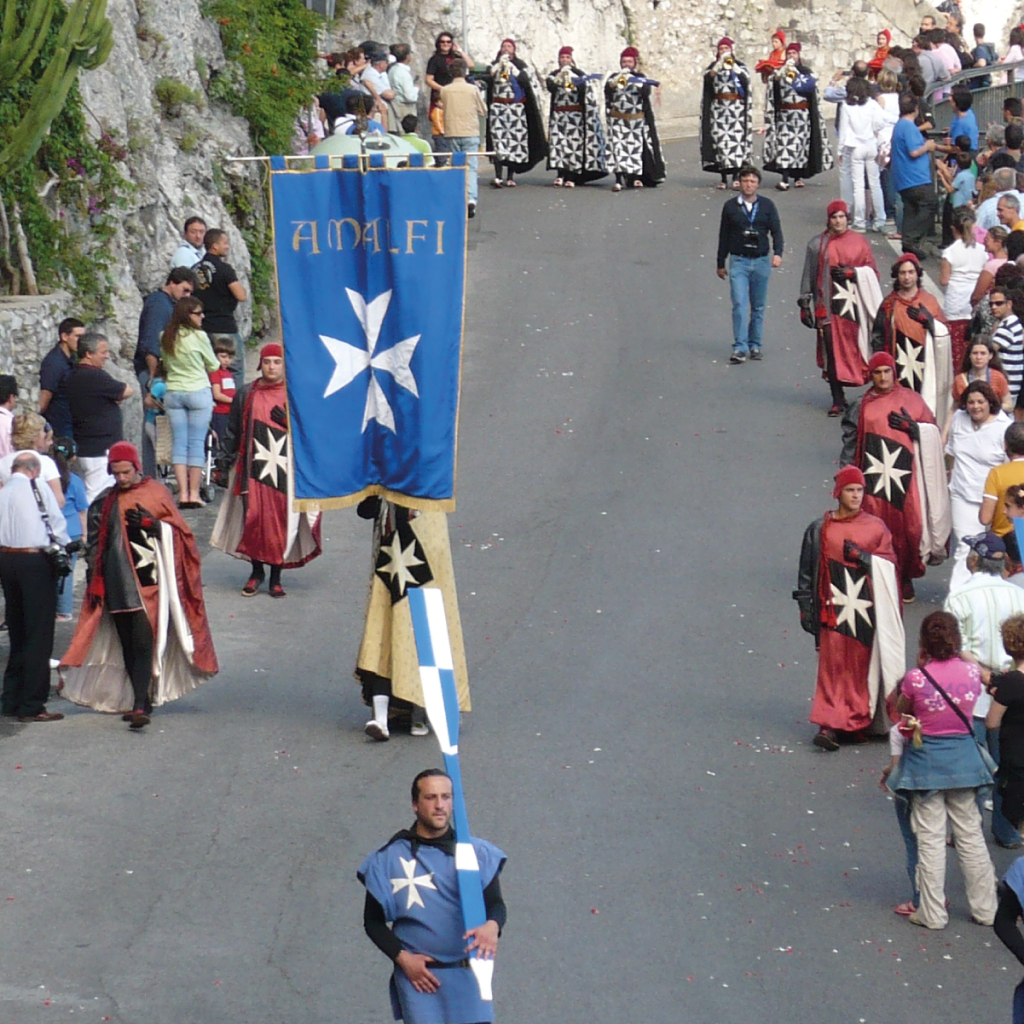 Galleons, like those of the twelfth-century, will be sailing with its crew, counting eight rowers and one helmsman, once on board will take part in the sea battle on a path of two thousand meters between Capo di Vettica and Marina Grande. Each galleon will be recognizable by the colors of the Maritime Republics: blue for Amalfi with the winged horse, white for Genoa with the dragon, red for Pisa with the eagle and green for Venice with the lion of St. Mark. 
In the last edition, the victory went to the Republic of Genoa,
followed by Amalfi, Venice and Pisa.
Who will win the trophy this year? It goes without saying, we'll be rooting for Amalfi!
Come and cheer with us #alongthecoast
EXTRAORDINARY SEA CONNECTIONS AVAILABLE
June 05th, 2022
Maiori-Amalfi 07:30 – 09:00 PM
Minori-Amalfi 07:40 – 09:10 PM
–
Amalfi-Minori 08:30 – 09:30 PM
Amalfi-Maiori 08:30 – 09:30 PM